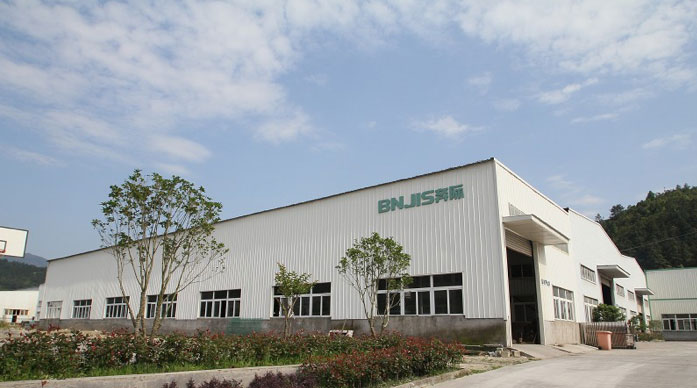 Zhejiang Benji Stainless Steel Co., Ltd., founded in 2008, has a registered capital of 100 million yuan. The main products are stainless steel seamless pipe, boiler and heat exchanger pipe, condenser pipe, stainless steel welded pipe, stainless steel pipe fittings, stainless steel flange and other products. It is one of the leading brands in the field of stainless steel pipe supporting in China.
The company covers an area of 40000 square meters and has more than 200 employees. It is a designated supplier of PetroChina and a qualified supplier of CGN, Yangtze Three Gorges group, Datang Power, Formosa Plastics, etc. The products are widely used in petroleum, chemical industry, natural gas, electric power equipment, ocean engineering, shipbuilding, boiler heat exchanger, aerospace, environmental protection equipment, electric power, medicine and food, urea fertilizer, mechanical processing, new energy equipment, automobile and other fields.
We will try our best to create more value for our customers. No matter in China, or in the United States, South Korea, Iran, India, Europe, the Middle East, Southeast Asia and Africa, our service team can respond to customers needs at the first time and provide customers with high-quality services.
We regard our customers as our closest partners. We are always aware of customers needs and the development of the industry. With continuous innovation, we can provide products and services that exceed customers expectations, help customers reduce costs, improve efficiency and obtain satisfactory return on investment. Todays Ben Ji, has been working hard to move forward; tomorrows Ben Ji, more worthy of your expectation!

Zhejiang Bini Stainless Steel Co., Ltd. is a large stainless steel industry company integrating manufacturing, processing, domestic trade, import and export, technical development and service. It occupies more than 50 mu, and the workshop area is 20000 m2. The advanced ERP management system is used in the interior, which is one of the large-scale solid manufacturers of stainless steel pipe in China.
The company is engaged in stainless steel smelting and stainless steel material production, and its products are widely used in chemical industry, chemical fertilizer, chemical fiber, oil, natural gas, nuclear power station, aerospace, environmental protection, pharmaceutical, product machinery, water supply, construction, boiler heat exchanger and other fields. The production line of arc furnace argon oxygen furnace casting steel making with an annual output of 30000 tons and cold drawing production line with annual output of 20000 tons of cold drawn seamless pipe are configured. All kinds of austenite rust can be produced according to the requirements of customers according to GB, ASTM, JIS, DIN, ost and other standards
Round steel, square pipe, rectangular pipe, stainless steel seamless steel pipe with specification of φ 6-630mm, welded pipe with specification of over φ 114, mainly made of 304304L, 321, TP321, TP316L, 316L, 310S, supply of important domestic engineering needs. The company is now committed to producing high-end corrosion-resistant steel, such as 347, 309S, duplex steel (22052507), alloy steel, etc.; various steel products are sold all over the country. The company has carried out several technical transformation, and the scale of the enterprise has been expanding.
Besides the advanced production facilities, there are advanced and perfect quality inspection methods, and the quality control is implemented in the whole process of production. The advanced quality testing equipment provided by the company includes Hilger direct reading spectrometer, external C, s analyzer, universal material testing machine, hardness tester, supergeneration wave test, eddy current inspection, metallographic inspection, intergranular corrosion test, etc. It can ensure that the product performance meets international and other special standards and meets the requirements of customers.

Thank you for visiting our homepage!
Zhejiang Benji Stainless Steel Co., Ltd. is a production and operation of all kinds of steel pipe company, sales channels all over the world, in the Middle East, Southeast Asia, South Asia, Europe, America and other international markets can see our shadow. Products are widely used in petroleum, chemical, machinery, electric power, automobile, shipbuilding, aerospace, food, pharmaceutical and decoration fields.
We have been working hard for the development of Chinas stainless steel pipe industry. We inherit foreign advanced manufacturing technology, and continue to promote quality improvement, cost reduction and cost saving, as well as the improvement of advanced manufacturing technology.
Benji adheres to the spirit of "limited resources and unlimited creativity", constantly challenges and grows. Benji always regards "common development with customers and local society" as the highest business value of the company, marching forward to the future.
We will enhance the value for our customers
The company will share with customers the benefits obtained by reducing this section, and minimize the quality deviation by effectively improving the quality; we will help customers reduce inventory and achieve stable operation by shortening the supply cycle. In addition, we also contribute to the development of domestic industry through technological innovation.
We will build a green enterprise with environment as management concept
Protecting the environment is an unshirkable responsibility to the society. We will minimize the amount of waste water, waste gas and waste, keep the management projects within the benchmark range, and continue to invest
Environmental protection equipment, so as to achieve advanced environmental management.
We will develop together with the region
Benji will use the profits obtained from production and operation for the sustainable growth of the company and the development of regional society. The company will contribute to the sustainable development of the company through donations of various scales and participation in various types of public welfare activities
Develop social public welfare and become a company with social virtues.
Benji people will rely on the never give up challenge, never-ending growth, eternal trust, and commitment to the future, and strive to develop into a multinational company, so that more people become more and more important
Happiness makes the world more beautiful. Hope to get more concern and support!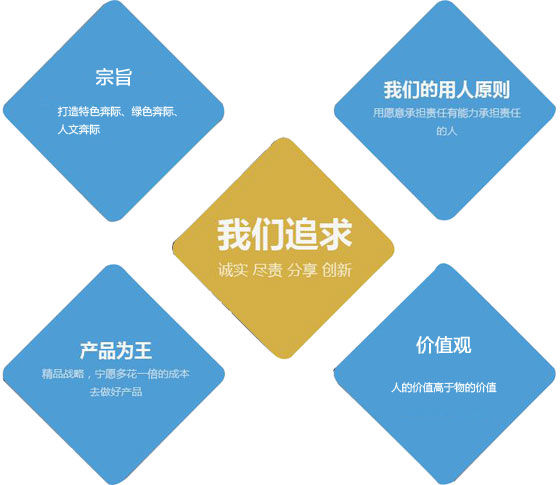 Company vision
It is our long-term goal to become a world-class stainless steel pipe supplier. We should reach the level of a first-class enterprise in terms of enterprise management level, scientific and technological development ability, production and operation ability, human resource structure and other indicators reflecting the competitive advantage of the enterprise.
Company tenet
Based on the principle of "quality first, honesty first", we will create a unique, green and humanistic environment.
Corporate values
The value of people is higher than the value of things; the common value is higher than the individual value; the value valued by consumers is higher than the profit value of enterprises.
strategic target
Relying on the wisdom and sweat of all employees, we will build Benji stainless steel into a large cross regional, cross industry and multinational enterprise group with scientific organization system, diversified market structure, intensive production and operation, and modern enterprise management.